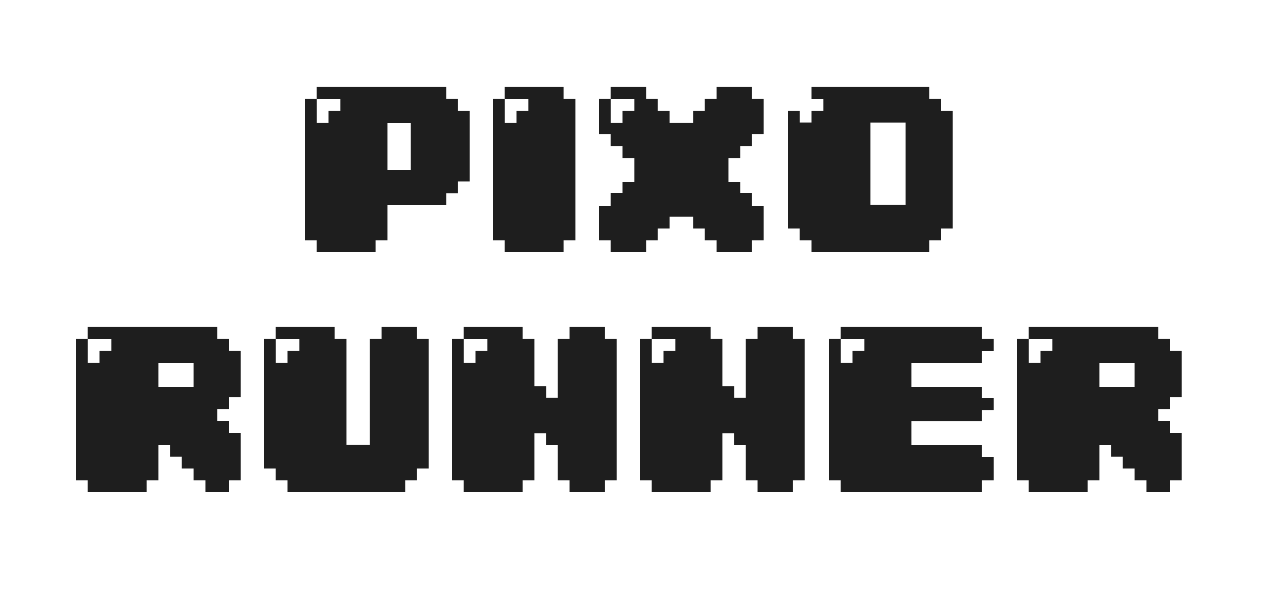 Pixo Runner
Week 3: Menu & Customization!
---
Another week of development has passed, and I've come again to show you the new features added these days to the game. I'm proud to tell you that the core game is almost finished and everything is ready to start working on new scenarios.
New feature: Main menu
I've been working on the design and funcionality, the main menu it's full working by now, and this full responsive for all kind of devices.
New feature: Levels
It is possible to run on different levels now, some levels will be harder than others. This is why I told you before that everything is ready to start working on new scenarios. I plan to release the game with 3~4 scenarios with different themes.
New feature: Medals
Deppending on your max distance for each scenario, you can unlock different medals to impress your friends and family!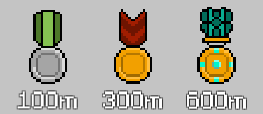 New feature: Customization
Now the coins can be changed for different characters and trails, as you can see below.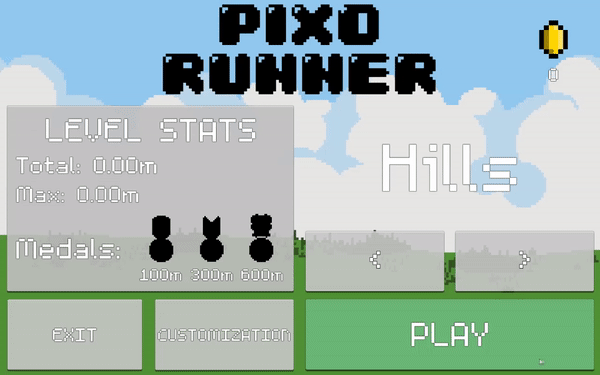 This is a brief showcase of the men


New feature: Characters & Trails
This is how the game looks when you buy the Pixo's brother character called Rixo and the Rainbow trail. Of course this is a simple character made for testing purposes, but to be honest, I liked the and decided to keep it in the game as a low-cost character :)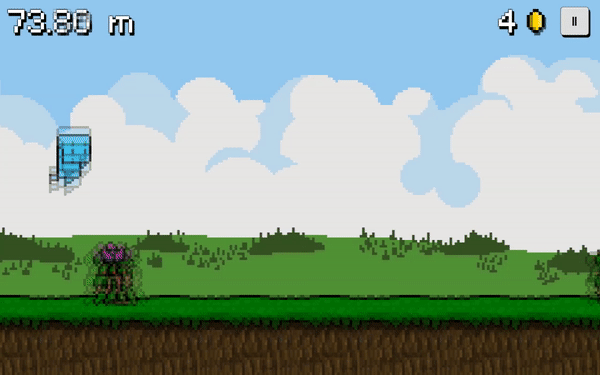 New obstacle: Rocks

This new obstacle has been added to the hills scenario, I've made 3 pixel art models.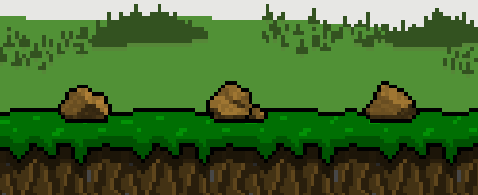 Rework: Pause & ingame UI

Some minimal changes to the pause screen and the ingame UI have been made, including the pause button.
Change: Speed increase
The speed increment used to be lineal in the game, but this was changed in order to make a more dynamic gameplay. Now if the player is jumping the speed increases slower. This mechanic changes the gamplay, since spamming jumps between obstacles can make the player go slower by time, by it's also risky.
That's all I've been working the past week. Also made some changes to the itch page, and made a Twitter, so you can follow me, I'll post daily content there!
Thank you for reading the weekly devlog!